(Non-Cannon Post)

Don't worry Scootabot, I've seen this done in a video game.

Response to This! (also check out My Mod Tumblr for other Non Loki's Adventure stuff.)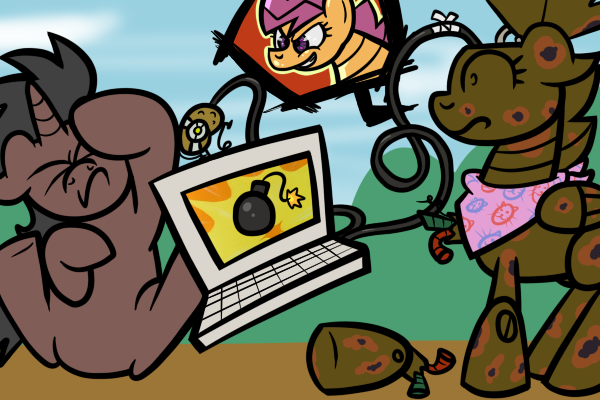 Oh, what was that, loading me into your computer overloaded it and caused it to short out? What a shame, for the short time I was in there, I saw some of your files, they looked important! Oh well, too bad they're gone forever now.
Seriously, next time think before you try to upload a highly advanced AI to a potatoe.